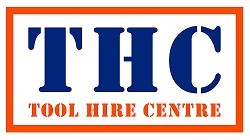 In a rapidly evolving world, efficiency is key, especially when it comes to completing projects on time and within budget. Tool Hire Centre Ltd, a leading provider of tool and plant hire equipment, has emerged as the go-to destination for professionals and individuals seeking high-quality tools and machinery for their projects. Offering a wide range of benefits, hiring tools and equipment from Tool Hire Centre Ltd is a smart choice that bolsters success.
One of the primary advantages of hiring tools and equipment is the significant cost savings it offers. Purchasing a vast array of tools and machinery for a project can be a substantial investment, especially when considering the maintenance and storage costs. However, Tool Hire Centre Ltd eliminates these concerns by providing a cost-effective solution. By renting the necessary tools and equipment, customers can allocate their budget towards other crucial aspects of the project, such as materials or skilled labour.
Tool Hire Centre Ltd offers an extensive inventory of state-of-the-art tools and plant hire equipment. Whether you're a professional contractor or a DIY enthusiast, you can find everything you need to get the job done efficiently. From power tools, excavators, and access to specialized equipment for construction, gardening, and events, Tool Hire Centre Ltd ensures that customers have access to the latest and most reliable tools available in the market.
Flexibility is another key advantage of tool and plant hire. Projects often vary in duration and scope, making it impractical to own every tool or machine required. Tool Hire Centre Ltd recognizes this challenge and provides flexible rental periods that can be tailored to suit individual needs. Whether you need equipment for a few hours, a few days, or even several months, Tool Hire Centre Ltd has you covered. This flexibility allows customers to optimize their operations and adapt to changing project requirements.
For all your tool and plant hire needs, Tool Hire Centre Ltd is the ideal choice. With its commitment to cost-effectiveness, extensive inventory, flexibility, maintenance, sustainability, and outstanding customer service, Tool Hire Centre Ltd has established itself as a trusted partner for projects of any size and complexity.
Contact Tool Hire Centre Ltd today and experience the advantages of hiring top-quality tools and plant hire equipment. Boost your efficiency, save costs, and achieve remarkable results with the help of Tool Hire Centre Ltd.
Hire Desk East: 01233 510 828 Email: hiredeskeast@toolhirecentre.com
Hire Desk London: 02034 321 979 Email: northlondon@toolhirecentre.com
Hire Desk West: 01183 042 450 Email: hiredeskwest@toolhirecentre.com